Allie Maitland Smith
Engineering Educator (Retired) | The University of Mississippi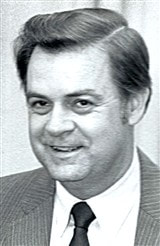 For more than five decades, Allie Maitland Smith provided his services as an engineer. In his engineering career, Dr. Smith worked as both an educator and innovator, enlightening students to technology as well as problem solving. Prior to teaching, he worked as an engineer and researcher for a number of companies, including the Glenn L. Martin Company, Bell Telephone Laboratories, RTI International, Svredrup/ARO, Inc. at the Arnold Air Force Base. His first teaching engagement was as an instructor and then assistant professor extension at North Carolina State University in 1958. From 1967 to 1979, Dr. Smith taught as an adjunct professor at the University of Tennessee Space Institute. He joined the faculty as the University of Mississippi in 1979, and on top of teaching there, he became the Dean of the School of Engineering. Dr. Smith retired as Dean in 2000, and retired from teaching at the University of Mississippi in 2008.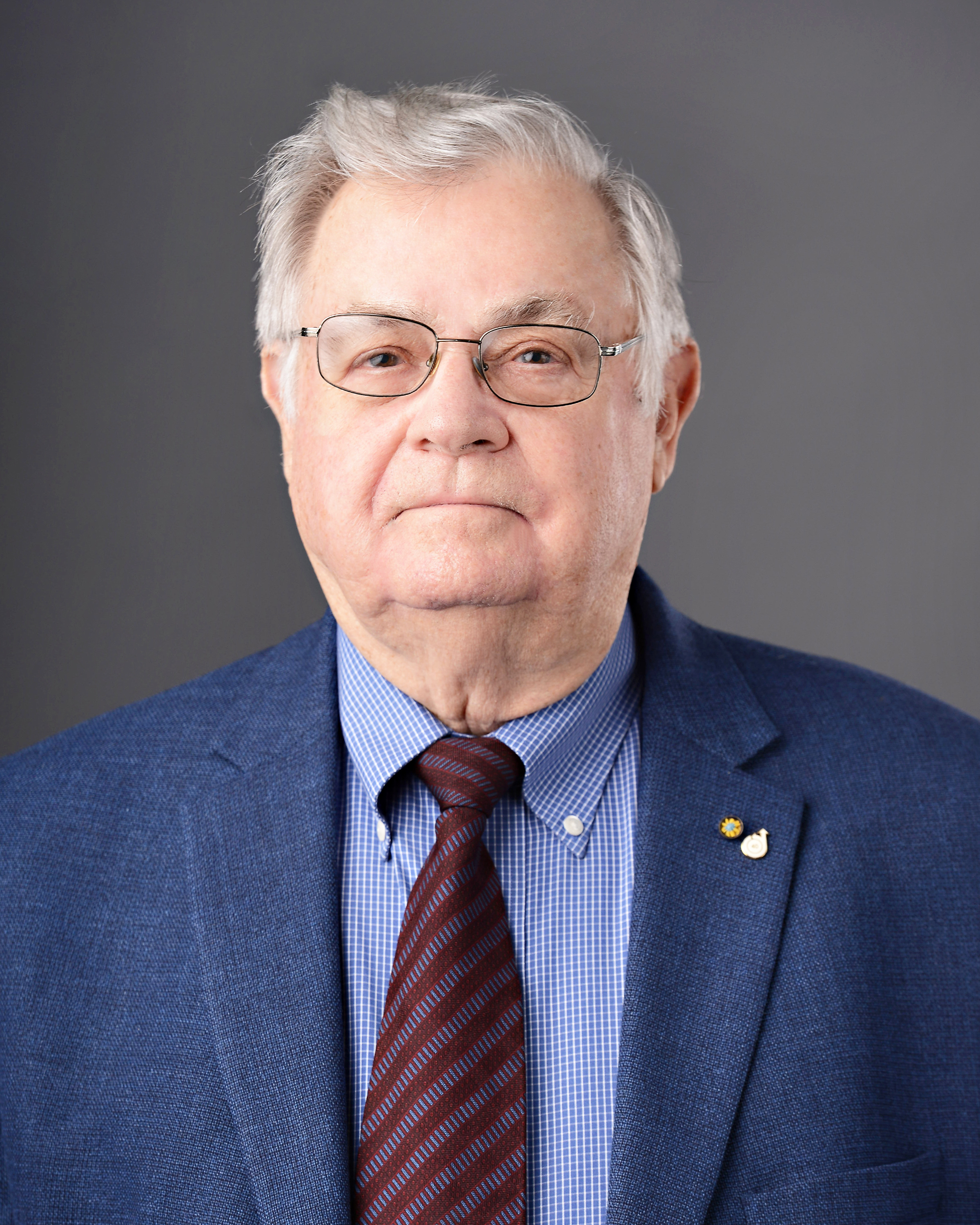 In addition to these positions, Dr. Smith has served in various roles and on different committees with the SECTAM. He has also contributed with the International Conference on Hydroscience and Engineering. Dr. Smith was interested in engineering at an early age. In 1956, he earned a BME at North Carolina State University with honors. He continued at the institution to receive an MS in aerospace engineering in 1961 and a PhD in 1966. Additionally, Dr. Smith has authored and edited many publications, including articles and reviews in professional journals. He has contributed as the chairman of the Engineering Deans Institute for the American Society for Engineering Education.
​
Throughout his career, Dr. Smith has maintained affiliation with various institutions and organizations that have contributed to his professional development. Some of these organizations include the American Institute of Aeronautics and Astronautics (AIAA), the American Society of Mechanical Engineers, the American Association of University Professors, the New York Academy of Sciences and the National Society of Professional Engineers. 
---
Awards & Achievements
Scholar, Sigma Pi Fraternity International
Supernumerary Director, Alabama-Mississippi Section, American Institute of Aeronautics and Astronautics (AIAA)  (1994-2000)
Hermann Oberth Award, American Institute of Aeronautics and Astronautics (AIAA) (1984-1985)
Space Shuttle Flag Challenger Plaque, AIAA (1984)
Thermophysics Award, AIAA (1978)
Creative Works
Author, Articles and Reviews and Professional Journals
Editor, "Radiative Heat Transfer" (1997)
Editor, "Solution Methods for Radiative Heat Transfer in Participating Media" (1996)
Editor, "Radiative Heat Transfer: Theory and Applications" (1993)
Editor, "Fundamentals of Radiation Heat Transfer" (1991)
Editor, "Radiation Heat Transfer: Fundamentals and Applications" (1990)
Editor, "Developments in Theoretical and Applied Mechanics, Vol. XIV" (1988)
Editor, "Fundamentals and Applications of Radiation Heat Transfer" (1987)
Editor, "Thermophysics of Spacecraft and Outer Planet Entry Probes" (1977)
Editor, "Radiative Transfer and Thermal Control" (1976)
Associate Editor, Journal,  American Institute of Aeronautics and Astronautics (AIAA) (1975-1977) 
Associate Editor, Journal of Thermophysics and Heat Transfer (1986-2007)
Author, "Fundamentals of Silicon Integrated Device Technology, Volume I: Oxidation, Diffusion and Epitaxy" (1967)
Who's Who Publications
Who's Who in Finance and Business - 2009-2010, 37th Edition (pub. 2009)
Who's Who in Finance and Business - 2008-2009, 36th Edition (pub. 2007)
Who's Who in Finance and Business - 2006-2007, 35th Edition (pub. 2005)
Who's Who in America - 2016, 70th Edition (pub. 2016)
Who's Who in America - 2015, 69th Edition (pub. 2014)
Who's Who in America - 2014, 68th Edition (pub. 2013)
Who's Who in America - 2013, 67th Edition (pub. 2012)
Who's Who in America - 2012, 66th Edition (pub. 2011)
Who's Who in America - 2011, 65th Edition (pub. 2010)
Who's Who in America - 2010, 64th Edition (pub. 2009)
Who's Who in America - 2009, 63rd Edition (pub. 2008)
Who's Who in America - 2008, 62nd Edition (pub. 2007)
Who's Who in America - 2007, 61st Edition (pub. 2006)
Who's Who in America - 2006, 60th Edition (pub. 2005)
Who's Who in America - 2005, 59th Edition (pub. 2004)
Who's Who in America - 2004, 58th Edition (pub. 2003)
Who's Who in America - 2003, 57th Edition (pub. 2002)
Who's Who in America - 2002, 56th Edition (pub. 2001)
Who's Who in America - 2001, 55th Edition (pub. 2000)
Who's Who in America - 2000, 54th Edition (pub. 1999)
Who's Who in America - 1999, 53rd Edition (pub. 1998)
Who's Who in America - 1998, 52nd Edition (pub. 1997)
Who's Who in America - 1997, 51st Edition (pub. 1996)
Who's Who in America - 1996, 50th Edition (pub. 1995)
Who's Who in America - 1995, 49th Edition (pub. 1994)
Who's Who in America - 1994, 48th Edition (pub. 1993)
Who's Who in America - 1992-1993, 47th Edition (pub. 1992)
Who's Who in America - 1990-1991, 46th Edition (pub. 1990)
Who's Who in America - 1989-1990, 45th Edition (pub. 1988)
Who's Who in America - 1987-1988, 44th Edition (pub. 1986)
Who's Who in American Education - 2007-2008, 8th Edition (pub. 2007)
Who's Who in American Education - 2006-2007, 7th Edition (pub. 2005)
Who's Who in Science and Engineering - 2016-2017, 12th Edition (pub. 2016)
Who's Who in Science and Engineering - 2011-2012, 11th Edition (pub. 2010)
Who's Who in Science and Engineering - 2003-2004, 7th Edition (pub. 2003)
Who's Who in Science and Engineering - 2000-2001, 5th Edition (pub. 1999)
Who's Who in the South and Southwest - 2016, 42nd Edition (pub. 2015)
Who's Who in the South and Southwest - 2015, 41st Edition (pub. 2014)
Who's Who in the South and Southwest - 2014, 40th Edition (pub. 2013)
Who's Who in the South and Southwest - 2013, 39th Edition (pub. 2012)
Who's Who in the South and Southwest - 2012, 38th Edition (pub. 2011)
Who's Who in the South and Southwest - 2011, 37th Edition (pub. 2010)
Who's Who in the South and Southwest - 2010, 36th Edition (pub. 2009)
Who's Who in the South and Southwest - 2009, 35th Edition (pub. 2008)
Who's Who in the South and Southwest - 2008, 34th Edition (pub. 2007)
Who's Who in the South and Southwest - 2007, 33rd Edition (pub. 2006)
Who's Who in the South and Southwest - 2006, 32nd Edition (pub. 2005)
Who's Who in the South and Southwest - 2005, 31st Edition (pub. 2004)
Who's Who in the South and Southwest - 2004, 30th Edition (pub. 2003)
Who's Who in the South and Southwest - 2003, 29th Edition (pub. 2002)
Who's Who in the South and Southwest - 2002, 28th Edition (pub. 2001)
Who's Who in the South and Southwest - 1999-2000, 26th Edition (pub. 1998)
Who's Who in the South and Southwest - 1993-1994, 23rd Edition (pub. 1992)
Who's Who in the World - 2016, 33rd Edition (pub. 2016)
Who's Who in the World - 2015, 32nd Edition (pub. 2014)
Who's Who in the World - 2014, 31st Edition (pub. 2013)
Who's Who in the World - 2013, 30th Edition (pub. 2012)
Who's Who in the World - 2012, 29th Edition (pub. 2011)
Who's Who in the World - 2011, 28th Edition (pub. 2010)
Who's Who in the World - 2010, 27th Edition (pub. 2009)
Who's Who in the World - 2009, 26th Edition (pub. 2008)
Who's Who in the World - 2008, 25th Edition (pub. 2007)
Who's Who in the World - 2007, 24th Edition (pub. 2006)
Who's Who in the World - 2006, 23rd Edition (pub. 2005)